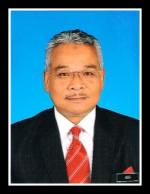 Assalamualaikum warahmatullahi wabarakatuh and Most Welcome.
Most of all, thank you to visitor of  Majlis Daerah Jeli (MDJ) website. As a Local Authorities (LA), which is always updated with the latest information, technology and also giving the best facility fulfil the need of all people in Jeli district, we always hope that the information and news related to MDJ can be access through mass communication media like MDJ  websites, facebook and twitter.
The people also can communicate directly with MDJ to get the advice and services or resolves any problem using Feedback Management System (FMS) in MDJ website, emails dan messages in facebook. This website also provides e-services which is allowed user to download any form that are using and insert by this websites. User can also give any idea, view and proposal about how to upgrade our services from time to time.
I hope using this website; MDJ will give faster, efficient and accurate services to make the people convenience as the latest information technology evolution. Otherwise, I hope that the user will always get the latest information about MDJ services through facilities and updating to this website from time to time.
"Jeli City Harmonious Cities"
Thank You.

MOHAMED NOR BIN HUSIN
Yang DiPertua
Majlis Daerah Jeli