Introduction
It originates a single hot water source within the cool waters of the river. Pools have been built to help harness the hot water and make it easier for visitors who come here for a dip. Its believed that the sulphur contained in the natural hot water can heal skin diseases. You will also find a public restroom, rest area and showers here.
Public Profile
Address

Kolam Air Panas Jeli, 17600 Jeli,
Kelantan

Contact

President Jeli District Council

Telephone

09-9440023

Fax

09-9440007

Agency

Jeli District Council

Operating Hours

Daily

Bayaran Masuk

Free
Location
About 15 km from Jeli town on the East-West Highway. From Jeli, the entrance is marked by a welcome arch on your right. The springs are just 500 m down the road.
 
Public Transportation
No buses ply the route currently. You can catch a cab from Jeli town for RM 8 one way.
Attractions 
The only hot springs in Jeli, the waters reach temperatures of almost 50°C. There are two pools for the benefit of visitors. The waters are said to have therapeutic properties. The public facilities here have been poorly maintained and become a victim of vandalism, resulting in a drop in the number of visitors to this attraction.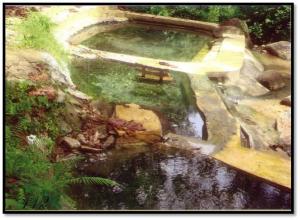 Hot water pool view from top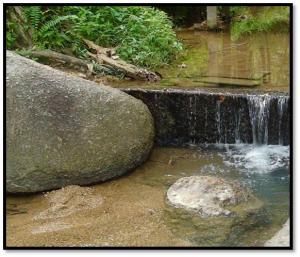 surrounding view of hot water pool